Simple Marketing Now's Christine B. Whittemore: Public Speaking and Presentation History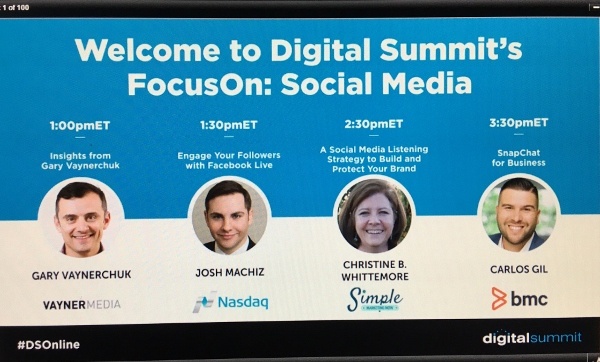 Simple Marketing Now's Christine B. Whittemore speaks regularly with groups large and small. Her topics range from:
Practical Marketing with Social Media and Content Marketing
Getting Found Online
How to Improve Digital Visibility
Generating Leads with Social Media
The Retail Experience and Marketing To Women
The Online Retail Experience and Connecting With Customers  
and more.
She routinely customizes presentations based on interviews 
with audience participants to make the content that much more relevant to those listening.
The audiences consist of industry leaders, professionals, manufacturers, retailers and retail salespeople, designers, builders, marketers and managers from the home furnishings industry [residential upholstered furniture, floor covering] and other industries.
Their numbers vary from 5 to 500.
If you would like for Ms. Whittemore to speak at your event, simply contact her for more information via email - cbwhittemore@simplemarketingnow .com - or phone – 973-283-2424. 
Here follow details of the formal presentations delivered. 
2019 Presentations
1/25/19 …
Watch/Read More