December 11th, 2020 min read
Diverse Stock Photo Resources
Diversity Photos
The Jopwell Collection
The Gender Spectrum Collection
Body Liberation
Klaud9
Tonl
Muslim Girl collection on Getty Images
Pexels
#WOCInTech on Flickr
Nappy.co
Disabled And Here
Editor's Note: This article was originally published in June 2019 by Ramona Sukhraj. It has been updated by the author to include new data and resources.
The year was 2017. A young marketer found herself in the all-too-familiar struggle of finding a suitable, "not too stocky" stock photo for an article.
She clicked through page after page, losing patience and hope with every scroll. Her eyes grew heavy with fatigue — and then it appeared.
Her mouth dropped. It went dry. But it wasn't because she had finally found the elusive, perfect stock photo she so desperately sought. It was because of this: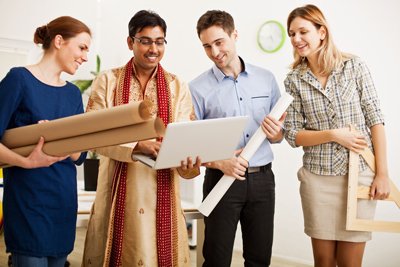 Holy cliche.
Friends, that young marketer was me (surprise), and I learned a very important lesson that day: The …
Watch/Read More